Michael J. Kouri's Miniature Mansions

Dollhouses, Miniature Accessories, Custom Made Room Boxes,

Antique Dollhouse Restoration & More Fun in Miniature.....

One of my first business ventures was building miniature furniture, accessories and houses for dolls or just for fun.

I actually built my first dollhouse at the age of 10 in my parents garage and neighbors delighted in visiting my workshop to see my latest minute creations.

We lived on a busy corner off of Hollywood Way and the Golden State Freeway and it was here that I had my first television and newspaper interviews, and from this I started receiving phone calls from the motion picture studios asking if I could build mini sets or pieces they needed for movies like E.T., and Star Wars. Other calls came from potential clients including Movie Stars and Average People alike. My little business was born and throughout my thirty plus year career as a miniaturist, my creations are now in private collections and museums around the world.

My work has won numerous awards and accolades and have appeared in numerous craft, specialty and national newspapers and magazines. I have loaned my pieces to local libraries, lectured with them at schools, social clubs and the like and taught "How To Create Miniature" classes too.

"If I can dream it, I can create it in Miniature." was my motto and soon at the age of 13 years I started offering my miniature creations at local doll shows selling out of my hand made cakes and pies, electric chandeliers, table lamps, and wooden furniture.

The Miniature Hobby has come and gone several times during my lifetime and is now back on the rise in popularity throughout the world. I have loved them since my childhood and now collect antique, vintage, and modern dollhouses, gas stations, barns, firehouses and other types of miniature buildings in my personal collection. I love to restore antique dollhouses made of wood and covered in paper lithography along with their accessories and have actually restored many of these antiquities for museums around the world.

Michael J. Kouri's Miniature Mansions contines to offer a wide variety of custom made dollhouses, room boxes, one-of-a-kind art pieces, shadow boxes and specialty accessories to fill them. We also build miniature kits for clients, just ask us by calling Michael at (626) 791-1129 Pacific Standard Time. Calling is the best way to connect with the artist/owner. Email him at icghosts@hotmail.com and be sure to put Dollhouse in the RE window to get his attention, otherwise your email may end up in the Junk filters.

Come back to our page often to see my newest projects underway. I'll be showcasing objects for sale on this page as well.  Enjoy!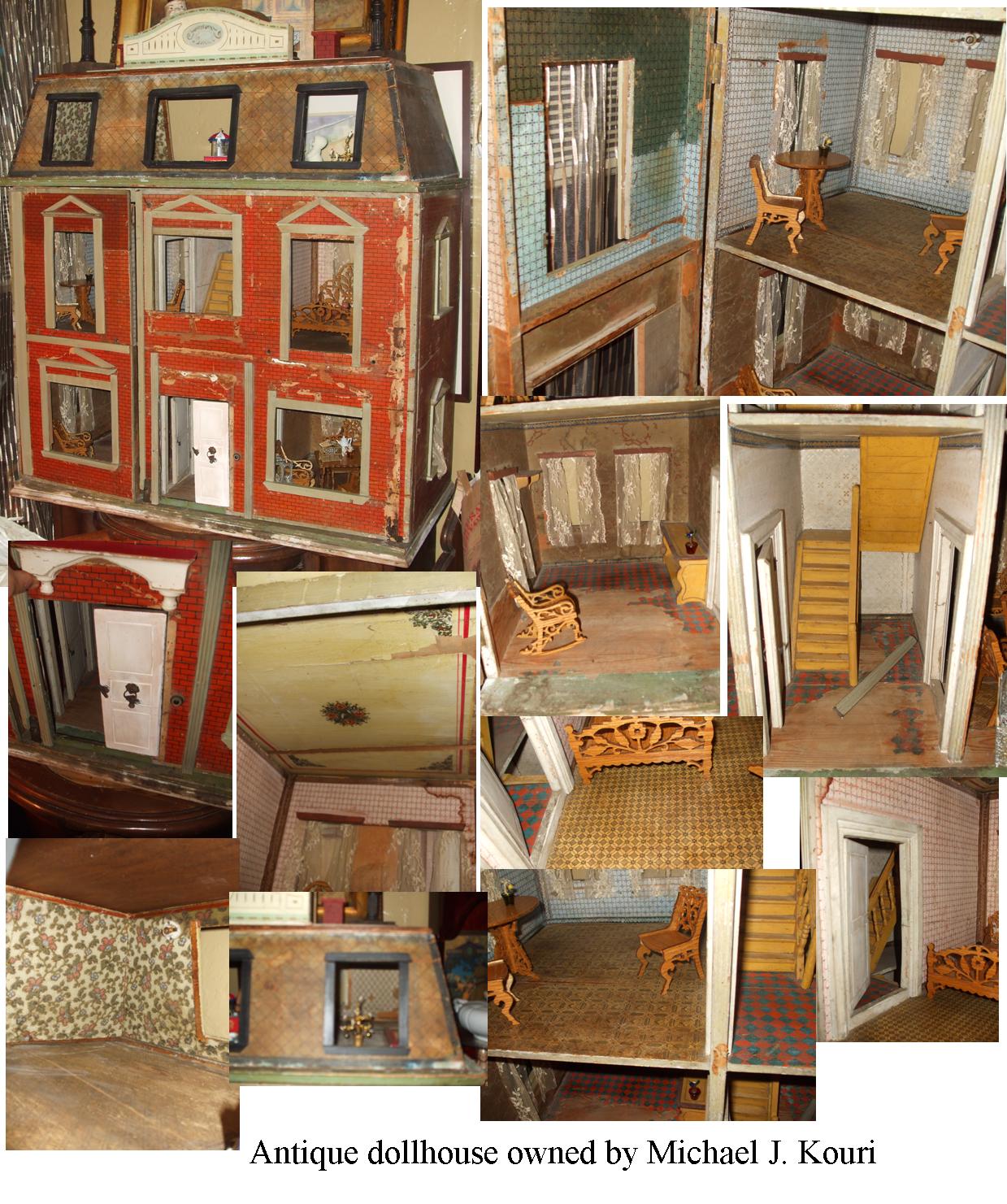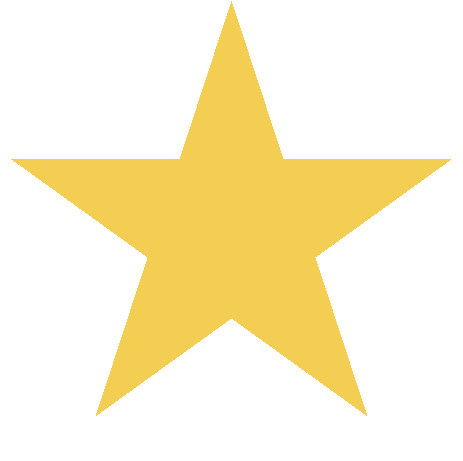 Current Projects Underway

The Restoration of an 1860's 3-story Christian Hacker Dollhouse. This wonderful antique dollhouse came to me from it's original 96 year old owner who received it for Christmas as a child and through many generations the house has withstood the tests of time.

Complete with its original interior wall coverings, lithographed flooring, interior staircases, and doors that can be locked the house only needs exterior structural restoration. The original balustrades and railing are missing and several large window corbels will need to be re-constructed.

The first phase of restoration involves research. I have many books in my collection based on Antique dollhouses of this period including several books based on the incredible work of Christian Hacker of Germany who created this house and many others like it from the early 1800's on.

One of the unique facts about my house is that each story is a complete box, where as other models made by this firm were constructed so that the owner could "add on" to their building as each floor was made separately. You could buy a one-story house with three to five rooms, then easily add a second, third or fourth story and the same roof design would fit on the top creating a large Ballroom or Attic space. The ceilings of my house are beautifully hand painted as you can see in the photos at right.

The flooring is all original paper lithography and while it is damaged and torn up in some areas, I will be able to re-create it by hand painting the design. It will take hours to complete, but it well worth the efforts. There are a few pieces of antique furniture in the house and I will collect various pieces from the actual period to decorate the house.

While many of my own dollhouses aren't occupied, a family of dolls have been selected to inhabit this highrise, brick mansion and are excited about moving in, so while I research and begin my work, they'll live in the upper stories of the mansion so that burglars won't rob the house of what is currently intact.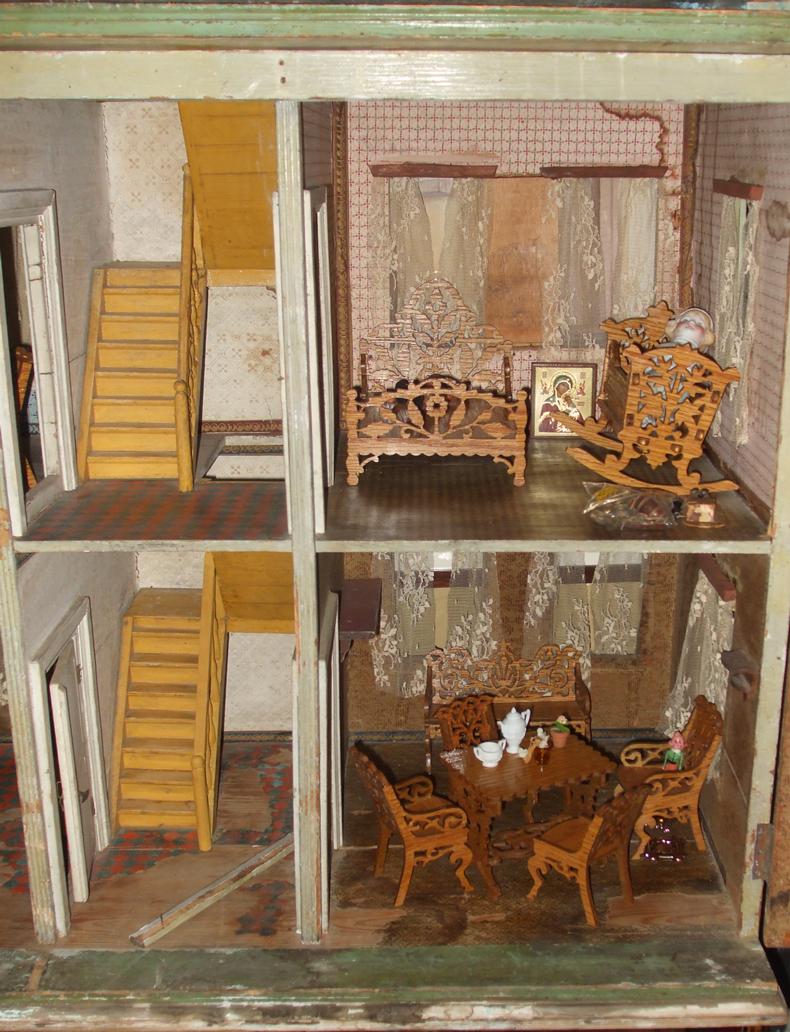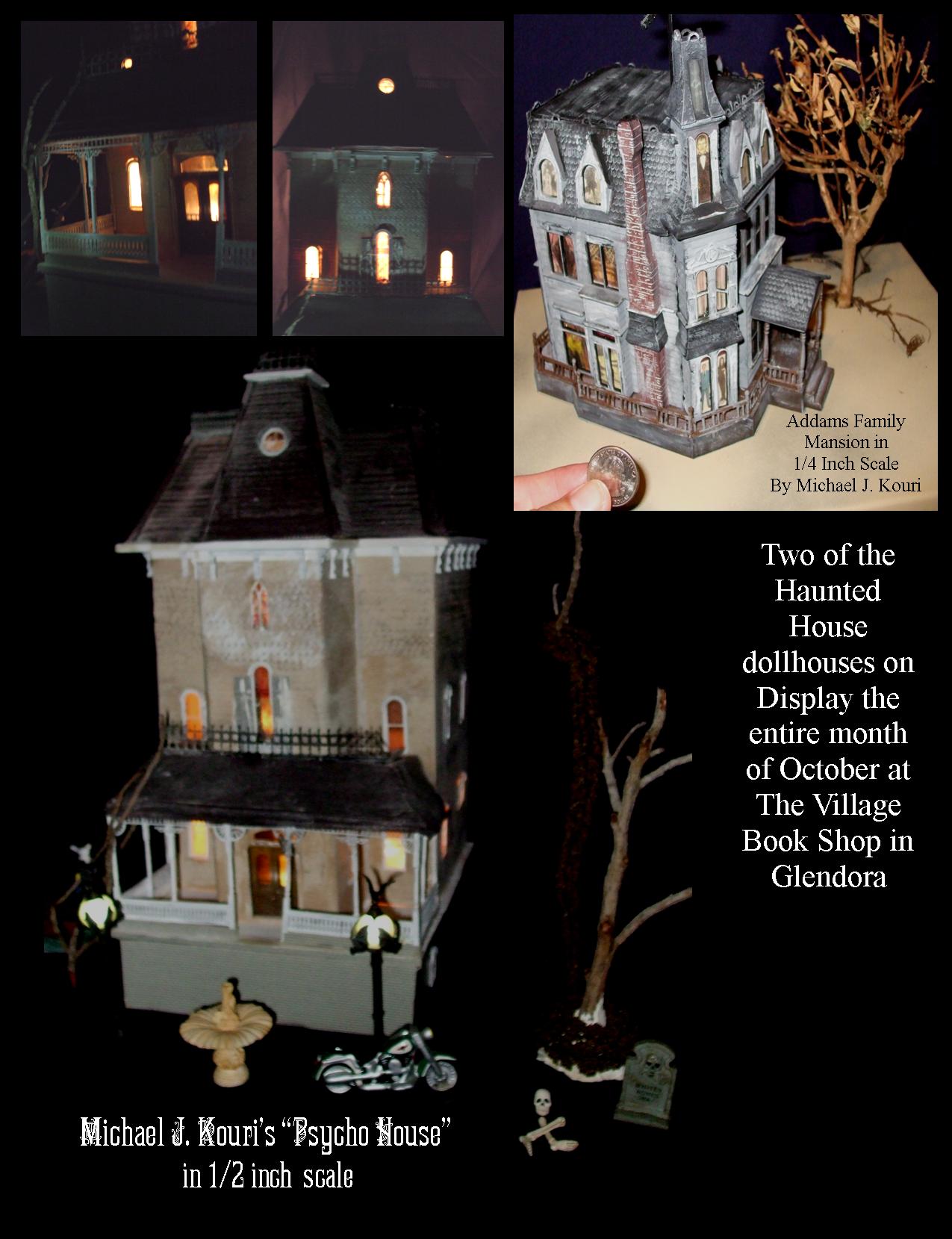 Who doesn't love a good

Haunted House ?

I have built hundreds of miniature houses throughout my career made up from my imagination, or from the inspirtation of movies and TV shows.

Here at left are two houses I built in smaller scale. The first is a replica of the "Psycho House" from the movie of the same name. This house stands 18" tall by 10" deep and features three floors with open rooms.

The house was originally built as a movie prop and shot in several Movie and TV shows. It was later returned to me and I am now working on turning it into a 3/4" scale dollhouse complete with victorian inspried wall papers and furniture I will make myself.

The house on the upper right is a tiny repica of the Adam's Family House built in 1/4" scale. As you can see in the photograph at left, the antique dollhouse still retains its original interior starcases, doors and door frames all milled out of wood over one hundred years ago.

The windows are made of Eisen glass, the same type of glass used in early automobiles of days gone bye. The antique lace curtains shown on the windows in the bedroom and dinning room are also original and were made by the original owner when she was just nine years old.

More photo's will follow as this new page continues under construction.