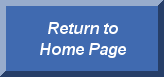 Following in the footsteps of his mother, Antique Doll Show promoter, and doll collector Barbara Kouri of Happy Dolling Doll Shows, Michael has a deep appreciation for Antique, Toys and mainly collects Antique Doll Houses, Tin Toys, and Mechanicals, he is also interested in Modern, and Vintage Dolls, Miniatures and whatever trikes his fancy, like so many other collectors around the world. "To me, these aren't just playthings, they're works of art and a part of history, too."  Michael offers lectures to doll and toy clubs across the nation and is the published author of over 50 books to date.  To millions of people around the globe, he's known as a Psychic Medium & Parapsychological Investigator who has personally investigated some of the most truly haunted sites throughout the country. Haunted doesn't mean "evil" or "scary," it simply means that there is a spiritual presence after death by both humans and animals . Another popular book he's written is The Haunted Dollhouse, based on an investigation he conducted many years ago. Yes, the dollhouse as indeed quite spirit-filled.

Michael is the first Psychic-Medium in the world to have his own Doll likeness and a set of Paper Dolls.

He is a multi-talented man, an award winning sculptor, oil painter/artist, and musician/soloist, having studied classical, Liturgical and Opera, however he has also sung Rock N Roll, Country, and Pop music and has appeared in several Broadway touring shows. He's done voice overs and lent his vocal talents to many musical stars as a back up studio vocalist in his early career. Michael has created his own Musical and Meditation CD's and enjoys singing for church services, weddings, funerals and charity events, as well.  


When does he sleep??? Every night! "I'm just one of those people blessed with multi tasking skills and love teaching and sharing my talents." 

His magazine: Doll Chatter News Now 
Doll & Toy Chatter 
brings new people to doll & toy  shows and has reached a world-wide audience. "My idea was to create a newsletter that one can hold in their hands and read. I thought about and tried an internet based edition, however my readers wanted something physical. So, I went back to the drawing board and re-created a snail mail edition that includes interviews with collectors from around the world , How to articles related to repairing dolls, toys and other collectibles. Michael has held memberships in various Doll &Toy Collecting Cubs throughout is career as Collector and Dealer including: T Schoenhut Collector's Club (where he has also spoken at their conventions), He is an active member of U.F.D.C. The United Federation of Doll Cubs, where he served as he Regional Director , and has provided entertaining lectures and programs on a variety of topics. He is the current president of the National Federation of Toy Clubs, founded in 1998 by a group of collectors who wanted to e a part of another organization, but were turned away since the club only ha 8 members, instead of the 10 require by he club. This group of people decided to form a  club of their own and are still together to this day.   
 Happy Collecting! 


Who is Michael J. Kouri and how is he involved in the Doll &Toy World?
Michael has been offering Antique, and Collectible Dolls, Toys, Dollhouses and Accessories at Doll, Toy, Miniature and Fine Antique Shows since the age of 13.  You may have seen him on one of a dozen National and International television shows, or heard him on the radio, too as Michael has 3 careers. He trained as an Opera singer in his youth and has worked as a background vocalist, voiceover artist and soloist in classical, liturgical and the Rock n Roll music world. He plays the piano, pipe organ and the Celtic harp and has recorded more than 17 of his own albums throughout his career.


He's appeared on TV shows with the likes of Barbara Walters, Meredith Viera, Oprah, Sharon Osborne, Gene Simmons and many, many other celebrities and is a recurring guest on the popular late night radio show Coast to Coast. His book titles include: The Adventures of Peg Wooden and Friends, Antique Toys for Ghouls and Boys, and spiritual books on Self Healing including: Healing Yourself with Crystals and other Natural Stones, and his Haunted House investigation book titles include: Haunted Houses of Pasadena, Haunted Houses of Orange County,  The Ghost of Walt Disney & Me, Haunted Houses of Hollywoodland, Haunted Alcatraz and he is the creator of Doll Chatter News now known as "Doll & Toy Chatter."  Lewis Sorensen-The Master of Wax is just one of this award winning author's famous books on collecting. 


Michael primarily collects Antique and Vintage Dollhouses, Schoenhuts Humpty Dumpty Circus and Toys made for Boys. Piano's, Submarines, Boats, Dolls, etc., He also collects antique hand blown Mercury Glass Christmas Ornaments, and vintage Nativiry sets. He started building his own minute masterpieces at the age of 10 in his parents garage in Burbank, Ca., and soon found himself building them for neighbors, movie and television stars and collectors from all over the country. Michael has been selling at local doll, toy & miniature shows with his original designs for years and continues to create specialty rooms and houses for clients in his spare time. He enjoys the challenge of creating the miniature accessories to accompany the homes in 1/12th, 1/2" and 3/4" scale. Plus he is an expert in restoring Antique Dollhouses, German Barns, Room boxes and much more. He has worked for fine museums and private collectors and his work is remarkable. Each piece he restores is marked as such underneath for future generations. He has French Fashions, Chinas, Parians, Woodens and modern dolls in his ever growing collection including 1920's - 40's composition, Militaria, Jump Jumps. & Hollywood celebrity dolls. Michael is truly an enigma when it comes to collecting and Doll & Toy Chatter reflects these interests and his subscribers around the globe.. 
Michael J. Kouri won a Scholarship from UFDC in the summer of 2010 for his 10 year research project that will become the book:

Lewis Sorensen, The Master of Wax.  Though the UFDC article spelled my name and the artists name wrong as well as the release date, my book is due was released in July of 2011 along with a special display he created for the 2011 UFDC Convention in Anahaim, California. 

Over 100 pieces made by Mr. Sorensen were on display to delightful audience. 

Michael is the president of The New Victorians Club., 

"It was an honor to receive the scholarship and I'm proud to re-introduce Mr. Sorensen and his masterpieces to fellow UFDC members and the collecting world. My book will include personal private history of the man, what made him tick, & his work within the entertainment industry by way of personal interviews from close friends. It will also include images of rare and unusual items he created for a 1940's Academy Awards Banquet, antique and collectible dolls from his personal collection used as inspiration for his figures and much more...

Lewis Sorensen, The Master of Wax will be Michael's 50th published book and is sure to delight and educate anyone interested in this fine artist of historical figures and dolls. 




Some of my Lewis Sorensen Pieces, Toy Makers, Gibsons and more

                       Early Paper Mache doll                          Rare Eddie Munster Doll,                  Me with Alfred Hitchcock on a TV show ,       Giant Frozen Charlie & more Sorensen dolls

Here are just a few of my Antique Dollhouses from my extensive collection

Above Gottschaulk Barn                            French Store                                American Litho Log Cabin         Christian Hacker Cabinet House                 Bliss House               American one room      German Houses made for the French Market

I also enjoy Vintage Analee toys and figures

Lewis Sorensen Toymaker left, Gibson Girl, Santa & more    F.G. fashion & her dog                                Tin Head dolls from my collection                                      Small wax dolls owned by Lewis Sorensen, Xmas ornaments and #2 Toy Maker



1940's Doll Cottages and green wooden furniture by Schoenhut

Humpty Dumpty I made in the 90's, one of my Tin houses fully furnished      My collection of Tin Honeymoon rooms, car & Rare house

I also find Bisque Nodders fascinating and have a nice collection. 

Witch Candy Container made my Michael & Colonial House

Here are some of ,y favotrite dolls and Toys from my collection including Analee, Pre-Greiners, Vinyl and various doll houses, too. I have a varied and ecclectic collection of dolls and toys with provenance. A born collector, I love it all!  Michael.

My first Love has always been antique miniatures and the incredible accessories made for rooms, houses, etc. Here a little French doll enjoys her room fuill of Beidermeir furnishings, a piano that really plays, a tin Victrolla that tinkles when wound, clocks and some Bliss furniture, too.

What a lucky girl she is with a house full of antiques to ponder! Ormalu, dolls, and more...

More to come, please visit often!